Project Highlights:
Fully Customized Computer Aided Dispatch System
Complete two-way Integration with FIREHOUSE RMS
Integrated Web-Based Incident Management System

Delivering Faster, Safer and More Effective Response, One Community at a Time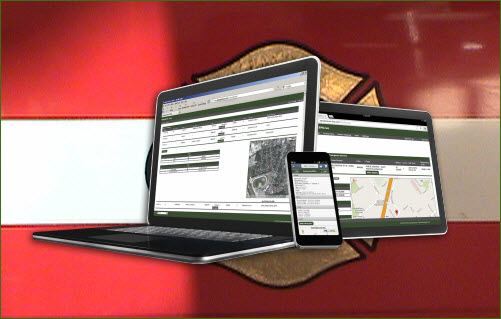 Symposium Technologies is pleased to announce yet another new customer – North Providence Fire Department in Rhode Island, a historic town of just over 30,000 located in the Providence Metropolitan area.
North Providence FD handles an impressive 7,000-plus calls for service per year while maintaining a top tier ISO ranking, one of only 63 departments nation-wide with this distinction. Working from three stations, NPFD delivers the utmost in professional service to their community, while upholding their reputation as a progressive, forward-thinking department. And, with such an emphasis on best practices, the advantages Symposium brings to the table are a natural fit. One key aspect of Symposium's approach is that our systems are scalable for the needs of departments of all sizes, a decisive factor for many communities that need first-class technology traditionally available only to larger cities.
Fully Integrated, Fully Customized
North Providence's new CAD will be fully integrated with Phase II E911, as well as its new FIREHOUSE RMS. This two-way integration will provide department dispatchers with full access to critical preplanning info, contacts, active burn permits and a host of other info. As a result, responding personnel will have access to all the information they need to affect the fastest, safest, and most effective response. Utilizing the EM Live web-based incident management system, NPFD personnel will going forward have access live map-based dispatch information and RMS-based pre-fire plans directly from their mobile devices, securely in real time.
North Providence Director of Communications Ralph Nahigian is very pleased with the department's decision: "We've been looking to both streamline and enhance our dispatching capabilities for some time. We've seen Symposium at work at a number of nearby departments, and are very impressed with the system. The company's got a great track record of service and support, which we felt was especially important."
Designed for Departments of All Sizes and Requirements
According to company President Robert Day, the scalability of Symposium's systems are a key advantage: "Regardless of size, departments are constantly called upon to deal with complex, time-sensitive, life-and-death situations. The response technology that can benefit the largest agencies is equally applicable to others. There's a big demand in departments of all sizes for the types of capabilities that were traditionally available only to the largest departments. We've been able to deliver these same capabilities on terms that meet their budget realities, and we're very proud of that."
Going forward, North Providence has a wealth of options to expand and make the most of new technologies, thanks to Symposium's extensive third-party integrations with other industry-leading vendors. And with everything from alarm monitoring to digital video to enhanced location-based services already integrated into our NG-911 ready systems, the department can look forward to remaining on the cutting edge of emergency response technology.
For our part, we're looking forward to making sure the firefighters and EMT's at NPFD have the information they need to deliver the best possible protection to the people of their community, and in supporting their transition to computer aided dispatch.
To find out more about NPFD's new system or about how hundreds of similar departments are responding faster, safer and more effectively with Symposium, please contact us at info@symposiumtechnologies.com.