Client Highlights:
Protecting Historic Mid-sized City

Includes CAD and Sinirji mobile data
Integration with e911, Emergency Reporting RMS, Pictometry

Yet Another Implementation in the Northeast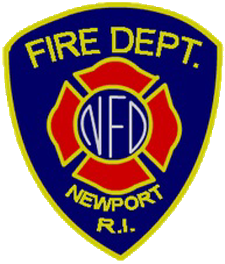 Symposium Technologies is pleased to announce yet another successful implementation in Rhode Island, with our CAD and mobile data solutions now helping Newport Fire Department deliver faster, safer and more effective emergency response.
Established Tradition, Forward-Looking
With over 400 storied years' history of settlement and trade, the City of Newport today is a dynamic, prosperous and forward-looking seaside community on Rhode Island's Atlantic coast. Newport hosts numerous events including sailboat racing and music festivals, as well as tennis events at the international Tennis Hall of Fame. During typical tourist seasons cruise ships arrive almost daily in Newport's harbor.
Protecting a year-round population of 25,000 which increases dramatically during the Summer, Newport FD boasts a staff of just under a hundred seasoned career firefighters responding from three halls to about 6,500 calls per year. High density, varied geography, a major naval station, tourism and a large inventory of irreplaceable historical properties all combine to make for a diverse response environment that continuously hones the professionalism and expertise of Newport personnel.
When it was decided to support operations with new dispatch and mobile data technology, the first step was to look at what others in the area were using, and what their experience was.
"When we first started researching CAD systems we visited the Westerly Dispatch Center;" says Newport Deputy Fire Chief Tim Redmond."They highly recommended Symposium and further research found that there were numerous departments in the state using the Symposium CAD."
The Right Tools. The Right Decision. The Right Solution.
Info on the call is sent to responding personnel and command staff securely in real time. This can be via mobile data in the trucks as well as monitors in the stations. As new info becomes available from dispatch and in-field, the CAD and other systems are all instantly updated.
With the system up and running, Newport fire is confident they've made the right decision. According to Deputy Redmond, "The Symposium CAD program is very user-friendly. It's great that we can customize it to our response zones. The interoperability is great, and Symposium staff did a great job with set-up and ongoing service." And going forward there's even more to come, with integration of station alerting with the CAD to deliver additional capability and effectiveness.
We at Symposium are proud to have been chosen by Newport Fire, and will continue to ensure they have the very best in technology and support, today, tomorrow, and every day. But with all that said, we'd prefer if the Deputy had the last word:"The more we use the CAD program, the more we are satisfied with it."
For more info on how we can help your department respond faster, safer, and more effectively, please feel free contact us at info@symposium911.com.