Client Highlights:
2 departments, 100k+ population

Integration with e911, RMS
Sinirji Mobile, Station Monitors, and Incident Alerting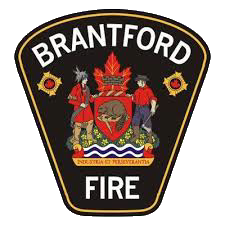 We're happy to announce that Symposium Technologies CAD and mobile data solutions are now live with the Brantford Fire Department. The City of Brantford has long been one of the main industrial, transportation, and agricultural hubs of Southwestern Ontario, and today is a forward-looking and progressive city of over 100,000 people.
Working from four stations, Brantford Fire is a full time department with 130+ firefighters, responding to over 5,000 incidents a year. Brantford has also recently begun providing fire dispatch for the nearby Six Nations of the Grand River, the largest first nations community in Canada.
The new system delivers leading-edge command and control, providing full real-time two-way integration between CAD, vehicle-based mobile data, hall-based alerting, third-party systems such as RMS, as well as in-field incident info access on firefighters' mobile devices. This last feature is especially powerful, in that volunteers and command staff can receive alerts, access info in real time as it updates, monitor the location and disposition of responding personnel, query RMS and other info, and share incident updates as the situation develops – instantly, securely, and in real time.
Symposium is delighted to now be working with Brantford Fire, and looks forward to supporting their vital public safety work for many years to come. "We deliver software, but at the end of the day it's about helping people, helping communities", says Robert Day, President of Symposium Technologies. "Our clients are out there every day, making a real difference with their bravery and dedication. Being chosen to help Brantford and Six Nations firefighters save lives is an honor and a privilege."
For more info on how we can help your department respond faster, safer, and more effectively, please feel free contact us at info@symposium911.com.