Client Highlights:
50k Population, 10k+ Calls per Year
CAD, Mobile and Incident Alerting
Integration with RMS, NG911 Compliant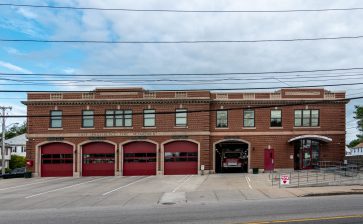 Symposium is proud to announce that our Horizon EME CAD and Sinirji Mobile Data have been selected as the new dispatch and incident management system for East Providence Fire & Rescue.
East Providence was first settled in 1636 by none other than the founder of what would become the state of Rhode Island, Roger Williams. Today a thriving city of 50,000, East Providence lies at a crossroads on both water and land, making it an important transportation nexus for marine, train and road traffic.
Busy Full-Time Urban Department with Diverse Response Requirements
East Providence Fire & Rescue is a full-time professional department with 120 members, responding from the city's four stations to an average of just over 10,000 calls for service a year. Because the City encompasses 3 square miles of inland water and over 14 miles of coastline, water rescue and patrol are a core aspect of the department's service. The Department also operates a Hazardous Materials Response Team, active in responding to HAZMAT emergencies both on a city and state level.
Real-Time Situational Awareness – at Dispatch, at the Stations, in-Truck, and on Mobile Devices
With the new Symposium systems, East Providence personnel will have access to better info, quicker. When a call comes in, the Symposium CAD instantly pinpoints the location on the map and alerts responders and command staff on their tablets and mobile devices via Sinirji. As the dispatchers enter the info from the caller, determine the call type, and query the CAD for response recommendations, all of this info is made available instantly in real time through the Sinirji system.
And because the Symposium CAD is deeply customizable in terms of response rules, mapping, SOP's, vehicles and all other dispatch-related functions and info, mutual aid between departments is easily accommodated and fully supported – something which is especially important in relation to East Providence's expertise in HAZMAT.
Going forward the systems are fully-compliant with emerging NG911 capabilities and compliance-ready with the full range of NG911 specifications, thereby ensuring that East Providence and other Symposium clients are pre-positioned to provide enhanced information to responders and to meet future regulatory requirements.
Tomorrow's Technology Today, with Ongoing Upgrades
The end result is a fully integrated, fully mobile, and fully networked incident response system that puts the right info in the right hands at the right time. And – like all our clients – East Providence Fire & Rescue will receive regular upgrades in technology as part of their ongoing service and support, thereby ensuring they stay at the forefront of capability both today and in the future.
We are greatly pleased to be working with East Providence, proud to have been chosen by the department as the best fit for their needs, and look forward to helping them protect life and property throughout the city and beyond for many years to come.
For more info on how we can help your department respond faster safer and more effectively, please feel free contact us at info@symposium911.com.