Project Highlights:
Fully Customized Computer Aided Dispatch System
Complete two-way integration with FIREHOUSE RMS
Full Mobile Data and Web-Based Incident Management Systems
Intelligent, Mobile, and Complete Emergency Response Support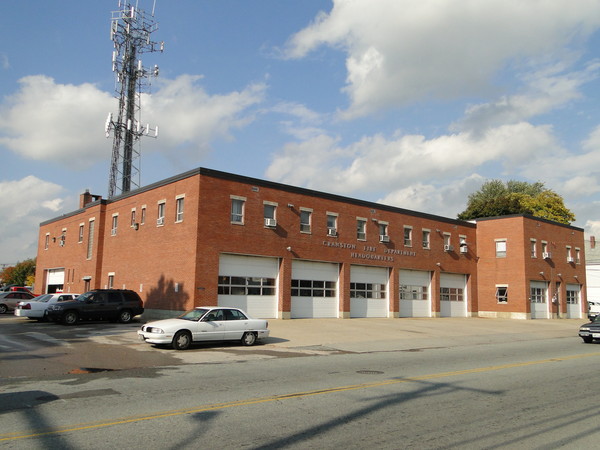 Symposium is proud to announce another successful installation, this time at Cranston Fire Department, located in the dense Providence metropolitan area of Rhode Island. Serving a population of just over 80,000, Cranston FD handles over 13,000 calls per year from 6 stations, and provides extensive mutual aid to neighboring departments.
The new system provides Cranston with a whole host of capabilities that are helping the department respond faster, safer, and more effectively. Among these are the ability to integrate all the important information sources – e911, premise info records from the RMS, mapping data, GPS, and a host of others, and make it instantly available to dispatchers and in-field personnel, complete with response recommendations from the CAD.
The Right Information, in the Right Hands, at the Right Time
Cranston Assistant Fire Chief Bernard Patenaude sums it up: "What we have now is a full end-to-end system that lets us combine all the information and intelligence we get from all the diverse sources, and put it where it's needed, instantly. Once the incident's closed, the system fills in all the relevant info to the incident reports, cutting down on paperwork and improving accuracy. The results so far have been excellent – all our personnel, front-line and command, now have the ability to access, collaborate, and share critical info in real time."
Fast, Thorough and Complete Installation, On Time and On Budget
The system was fully installed and up and running within six months, thanks to Symposium's streamlined implementation methods and long experience in working with public safety agencies and partner companies. As company President Robert Day put it, "A solution isn't a real solution unless you can get it in on time and on budget, get people trained on it, and give the support they need to make it work in the ways they need it to. We're quite proud of the fact that we not only provide the best technology, but make it easy for people to use."
The verdict from Cranston has been positive: "Great company, great to work with, do a great job", according to Chief Patenaude. "We did our research and based on what they've done for other departments, we had confidence they'd be able to do the same for us. They've followed through and delivered above and beyond our expectations."
For our part we're delighted to welcome Cranston FD to our client family, and look forward to providing the department and the community they serve with the very best in technology and service, now and in the future.
To find out more about Cranston's new system or about how hundreds of similar departments are responding faster, safer and more effectively with Symposium, please contact us at info@symposiumtechnologies.com.