Client Highlights:
Additional 328k Population  (800k+ Total)
CAD and Sinirji Mobile Data
Integration with RMS, MoH CAD, NG911 Compliant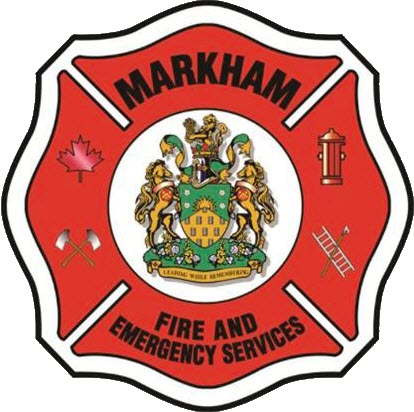 Symposium is pleased to announce that Markham Fire & Emergency Services is now utilizing our Horizon EME CAD via the City of Barrie's Regional Fire Dispatch Center, including our Sinirji integrated mobile data solution deployed locally in Markham's trucks and response vehicles.
Markham is a prosperous and diverse city located in York Region, Ontario. One of the fastest-growing municipalities in Canada, Markham is host to the Canadian headquarters of several major multinationals, including Honda, AMD, Johnson & Johnson, GM, IBM, Motorola, and many others.
Protecting a Fast-Growing City in a Fast-Growing Region 
With nearly 300 full time personnel, Markham Fire & Emergency Services protects the city with 23 dedicated fire apparatus, stationed across 9 halls. By 2030 Markham's population is expected to grow to almost 450,000, and maintaining the highest level of service and response time in this period of high growth is central to the department's long-term mission and strategy. Surrounded as Markham is by many other large municipalities, the fire department is also an important participant in the York Region Mutual Aid Plan, which sees Markham Fire providing assistance to eight other towns and cities with a combined population of nearly a million people.
Twenty Years of Growth, Resulting in One of the Largest Fire Dispatch Operation in Canada
The City of Barrie's Fire and Emergency Services has been a Symposium client for over twenty years and, in that time has grown its fire communication and dispatching operations far beyond the city to encompass departments throughout Simcoe, Dufferin and Grey Counties, as well as throughout Muskoka. Prior to taking on service for Markham, Barrie provided fire dispatch for 20-plus municipal fire departments serving a total population of over 500,000, and dispatching well north of 22,000 emergency calls per year. Now, with Markham coming on board, this already-major fire dispatch operation has grown even bigger, and in the process has become one of the largest of its kind in both the Province of Ontario and the country as a whole.
Growth-Enabling Technology that Meets Every Criteria
One of the keys to this growth is the Symposium Horizon EME dispatch system. Designed specifically for the needs of Fire and EMS, we provide a "system of systems" that has all the key requirements that modern fire services are looking for: cutting-edge Fire-and-EMS-specific functionality, advanced mutual aid capabilities, full multi-departmental/multi-jurisdictional customization for each department, seamless integration with the widest range of third-party systems and applications, scalability to any call volume or number of dispatchers, real-time two-way map-based security-conscious mobile data via any mobile device, and "future-proofing" via included upgrades as part of our standard service contracts.
The Benefits of Centralized Dispatch, Customized to Local Needs 
Now with Barrie Fire, Markham is enjoying the benefits of a dedicated, professional and highly-experienced fire communications team that has the understanding and technology to provide 24/7/365 dispatch, tailored to Markham's specific response rules, benchmarks, call types, escalations, response zones, mapping views, location aliases, and other crucial local info and operating procedures.
Mobile Data and Seamless Integration with Third-Party Systems
With Symposium's Sinirji Mobile, Markham now has full instant map-based access to incident info directly in the trucks, with the ability to mark status, add incident notes, view the location of other responding units, see the location and status of nearby hydrants, and much more – all in real time. Going forward they also have the option to put Sinirji in the fire stations, as well as in the pockets of command staff and firefighters alike via the Sinirji Responder mobile app.
And in addition, the new systems are all integrated with Markham's RMS system, enabling responder access to building contacts, HAZMAT on site, and other crucial pre-fire plan info. And, once the call is finished, all the required info for the Ontario Fire Marshall is sent directly from the CAD to the RMS to simplify and facilitate reporting. And on top of all this, Symposium's first-of-kind integration with the Ontario Ministry of Health's EMS CAD makes joint response between Fire and EMS among the most efficient in the Province – something Markham is now also benefitting from.
On Time, On Budget, Every Time.
And like all Symposium projects, Markham was integrated and brought live on the system on time and on budget, via a smooth, seamless transition that included all required consultations and training. And, going forward, Markham can expect to remain at the forefront of dispatching capability. Symposium's systems are NG911-ready and compliant, and future-forward technologies such as machine learning are already at work, carefully implemented to assist dispatchers in making the very best use of the masses of information at their disposal, and to get the trucks rolling even more quickly.
The Best of Both Worlds
Taken together, all of these benefits mean that Markham Fire is able to concentrate more fully on its core missions of suppression, tiered medical response and prevention, while still enjoying all the benefits that come with a dedicated fire dispatch operation.
For our part, we are proud to be assisting Barrie Fire and Emergency Services, Markham Fire and Emergency Services, and all the many other fire departments being dispatched by BFES, to respond faster, safer, and more effectively.  And we look forward to many more years of the same.
For more info on how we can help your department respond faster safer and more effectively, please feel free contact us at info@symposium911.com.